GET 20% OFF YOUR ORDER
USE CODE: ATBE20 at checkout
What Golfers Say About ENVEED Products
"The ENVEED Golf roll-on is an absolute must for my golf events, clinics and private instruction days. My lower back pain and hip flexor soreness is now gone during my playing lessons. As a coach now, the roll-on is part of my daily routine and will be moving forward."
"ENVEED Golf products have changed my life! I've had lower back issues on and off the course since my collegiate golf days and the ENVEED ACTIVE Roll-On immediately relieves pain for hours! It never leaves my bag and other golfers in my group constantly ask me to use it. I use the RELIEF Tincture after a round or a workout to subdue any soreness. The ENVEED RELAX Gummies are my go-to before bed. I fall asleep fast and wake up ready to roll!"
"As a leisure golfer who doesn't play very often, it's inevitable that my back and muscles will be sore after a round of 18 holes. I've tried other products and they didn't work as quickly. ENVEED's Wellness Patch has become my "go-to-pain-relief-ritual."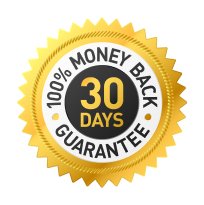 Money-Back Guarantee
We're 100% confident about our product. So much so that we'll give you a FULL REFUND if it doesn't work well.
Order now with complete confidence and if it's not for you, just send the product back and we'll refund your money back within 30 days.
SHOP ENVEED TODAY
GET 20% OFF WITH CODE ATBE20
COACH GEOFF HELPS GOLFERS HIT THE BALL BETTER, PLAY THE GAME WITH MORE ENJOYMENT, AND IMPROVE SCORING USING TRACKMAN'S TECHNOLOGY.
You can meet him at an upcoming Around The Box Events golf experience in Southern California with his TrackMan on the tee box!
Contact Geoff to learn how he can assist in creating your own C Level / Entrepreneur golf appreciation experience at the Country Club of Rancho Bernardo.